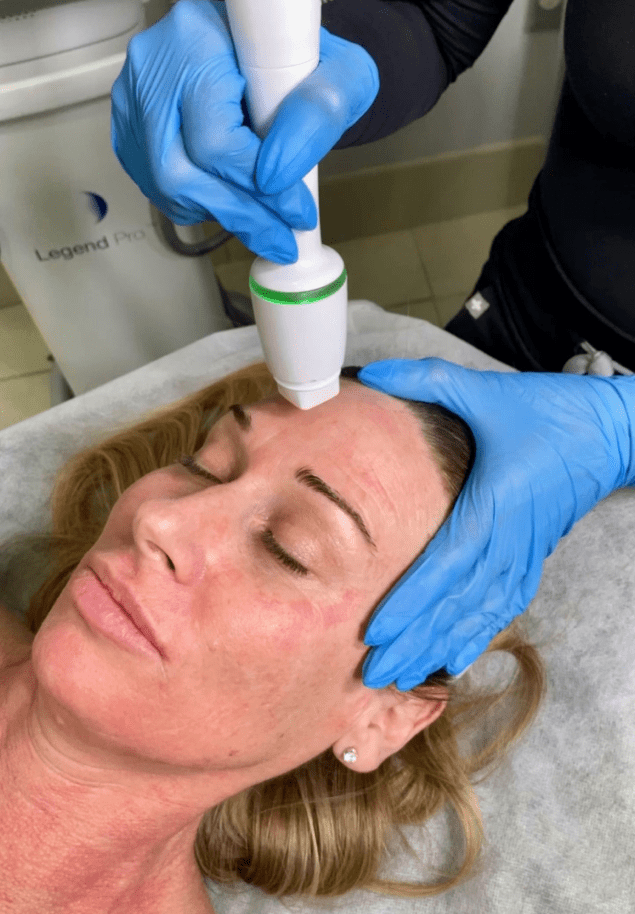 Radiofrequency Microneedling
in Scottsdale, AZ and Rio Rancho, NM
Enhance your skin with our non-surgical Legend Pro treatment that offers reliable skin improvement solutions for 
Skin Tightening
Skin Resurfacing
Skin Regeneration
Wrinkle and Fine Line Reduction
Scar Reduction
Acne Scarring
Specifications
Technology: Legend Pro by Lumenis
Best for: Sagging or scarred skin, face and body. Also great for stretch marks and acne scars!
Duration: About 1 hour
Sessions required: 3 to 6 treatments works for most
Frequency: One annual to bi-annual maintenance treatment serves most
Not suggested for: Keloid formers or patients with metal implants in the area of treatment. HSV patients may require prophylactic acyclovir.
Treats Multiple Skin Conditions
The Lumenis Legend Pro combination therapy treats various skin layers producing long-lasting results including skin resurfacing, skin tightening and deep scar reduction.
Delivers Remarkable Results
Many clients see immediate results after just one treatment. Results will continue to improve over the next few months as collagen production is stimulated and new skin cells are generated. You can expect to see a noticeable improvement in the appearance of your skin after completing a series of treatments. Your skin will look tighter, smoother, and more youthful!
What To Expect During Treatment
During your Legend Pro™ experience, you can expect to feel a warm sensation as the RF energy penetrates your skin. The treatment is generally well-tolerated and most patients report only minimal discomfort. After your treatment you may experience some redness and swelling but this is temporary and resolves quickly. There is minimal downtime so you can get back to your busy schedule the very next day.
Turn Back time with RF Microneedling
Is saggy skin or unsightly scarring keeping you from living life to its fullest?
Unsightly acne scars limiting your social scene? They don't have to any longer. RFMN can put you back in the game in no time.
Stretch marks got you down? Afraid of the pool or that summer vacation? RFMN reduces the appearance of stretch marks so you can proudly strut your stuff once more.
Saggy skin your issue? Tired of hiding that turkey neck in turtle necks? Don't like the way you look in shorts or tank tops? RFMN effectively treats saggy skin on the face and the body. You'll be posing for those family photos in no time!
a picture is worth a thousand words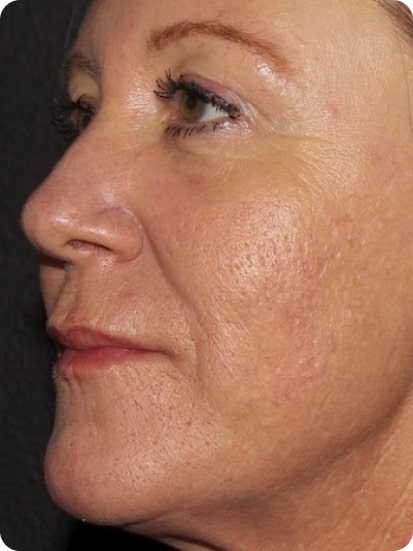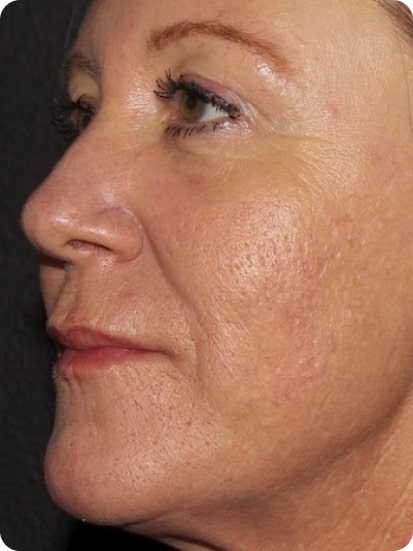 Schedule a Consultation
Keep Your Skin Happy with Skin Tightening
Saggy skin is treatable. Rediscover skin's youthfulness with RFMN treatment -the most natural way to look your best.
Did you know that collagen breakdown begins at age 20? The RFMN technique focuses on various layers of the skin to combat the collagen loss associated with aging. Your skin feels reinvigorated after the treatment.
RFMN offers both instantly visible outcomes and long-lasting effectiveness. A series of treatments ensures enhanced results that stay with you even longer.
The procedure is brief, causes minimal discomfort and requires little recovery time. You'll notice natural-looking effects from your very first treatment.
book now
Radio Frequency Microneedling—Skin Tightening at Its Best!
The Legend Pro M2 treatment effectively combats aging by utilizing two M's: Macro volumetric tissue heating using TriPollar RF and precise micro heating of focal points with VoluDermTM RF-assisted ultra-thin electrodes.
TriPollar RF heats the deep dermis, causing controlled collagen and elastin fiber regeneration. The resulting contraction of collagen fibers creates a firming effect on the skin.
VoluDerm generates new skin with ultra-thin electrodes to create controlled micro wounds. This process boosts the production of new collagen, elastin and hyaluronic acid for improved skin health.
Get your Legend Pro skin treatment in Scottsdale and Rio Rancho today!
Call us now