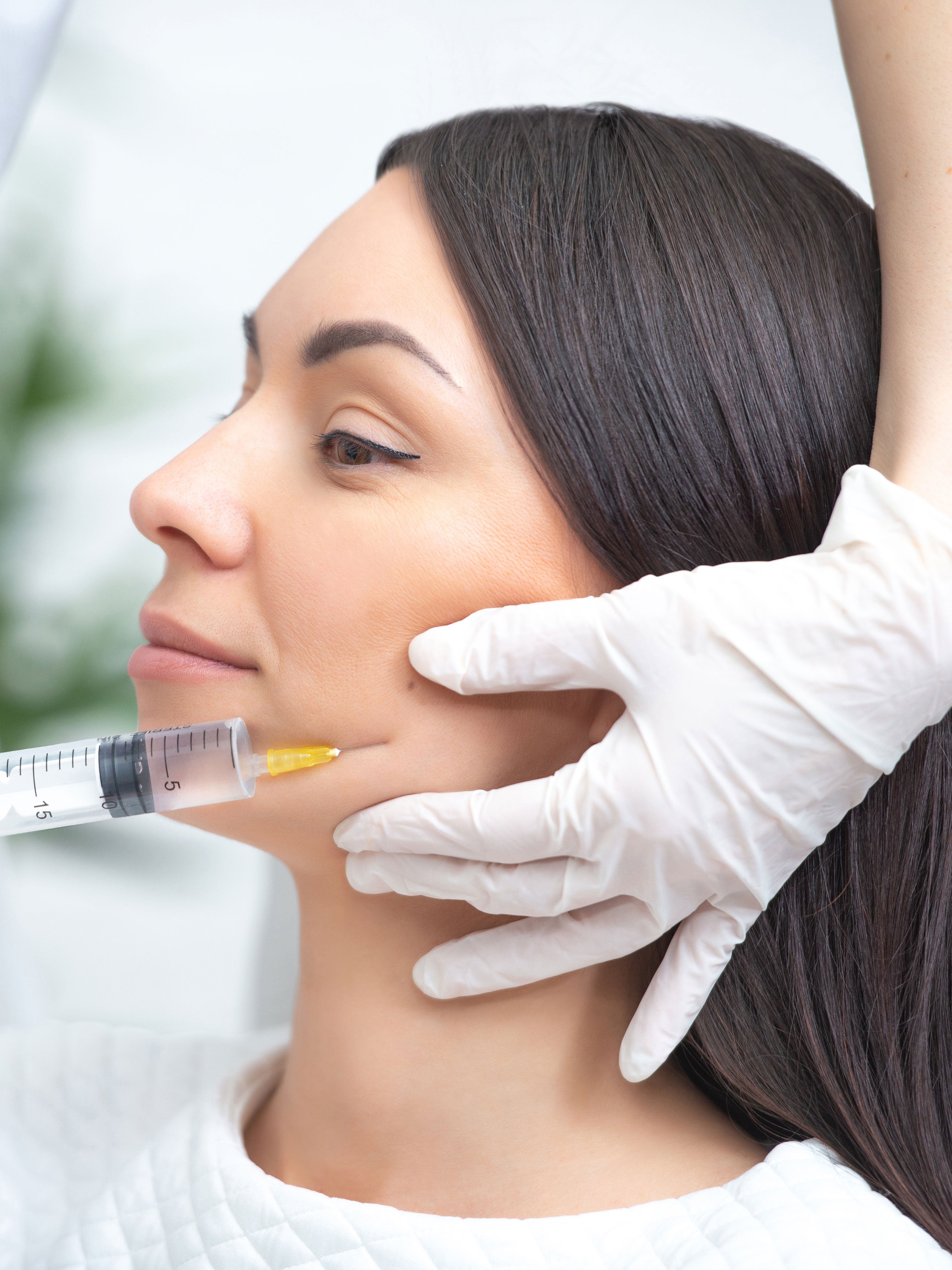 Fillers in Scottsdale and Rio Rancho
Enhance your unique features with Juvederm or Restylane dermal fillers.
Specifications
Brands used for filler: Restylane Kysse, Restylane Lyft, Restylane Contour, Juvederm Ultra, Juvederm Voluma, Juvederm Vollure
Best for: Adults over 21
Number of sessions needed: 1
Not suggested for : Do not use these products if you have a history of severe allergic reactions (anaphylaxis), if you are allergic to lidocaine, or if you have had previous allergic reactions to hyaluronic acid fillers.
 Customized Beauty
We offer free consultations that are based around your unique anatomy and aesthetic goals. Our expertise, your beauty.
Rediscover Confidence
Celebrate your newfound confidence. Try our transformative injectables at The Med Spa at Scottsdale and Rio Rancho!
Industry-leading Quality
Our licensed medical professionals provide industry-leading filler treatments tailored to fit your unique features providing a renewed confidence and youthful appearance.
Defy Sagging Skin & Age-Related Volume Loss
Over time, the signs of aging manifest on your face, leaving behind lines and shadows that diminish a youthful appearance. If you are seeking a revitalized sense of beauty and confidence, our medical spa is here to help.
Are you experiencing loss of volume in your under eyes, cheeks, lips, and smile lines? Get ready to see:
Visible lift and contour in your cheeks
Improvements in hollowing under your eyes
More contour in your chin
Increased softness in smile lines of your face
Our licensed medical professionals offer personalized solutions with Juvederm and Restylane products to address the loss of volume in areas such as under the eyes, cheeks, lips, and chin.
Embrace Youthfulness Through Precise Enhancements
Imagine unwrapping the gift of rejuvenated beauty as our exceptional treatments breathe new life into your features. Take advantage of our industry leading products such as Juvederm or Restylane that are tailored to fit your unique facial features.
We understand the deeply personal nature of your beauty objectives. With our Juvederm or Restylane solutions, you'll feel confident in our comprehensive consultation where our experienced professionals listen to your aesthetic goals and concerns.
Book Now
Begin the Journey to Your Most Stunning Self!
Our injectable fillers are designed to address specific cosmetic needs such as providing more volume to lips, lifting cheeks, and contouring the jawline and chin.
Lift and contour cheeks 
Illuminate under-eye areas 
Sculpt a contour the chin
Soften smile lines
Enhance your natural beauty with us at The Med Spa at Scottsdale!
Book Now