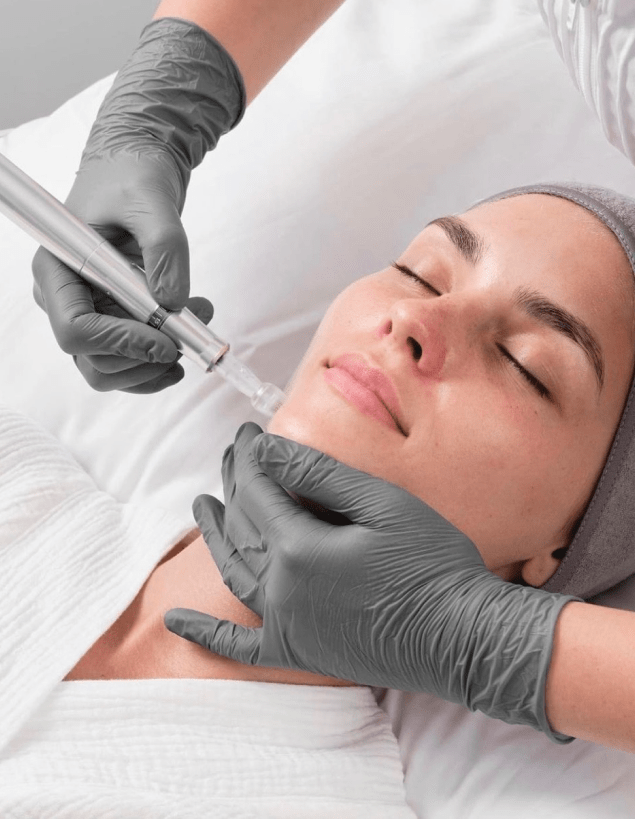 Traditional Microneedling Services in Scottsdale, AZ
Enhance your skin's appearance by minimizing pore size, reducing fine lines and scars, and boosting collagen production. Unveil a stunning, radiant version of yourself with The Med Spa At Scottsdale!
Specifications
Technology: Exceed Microneedling
Best for: Facial acne scars, wrinkles, hyperpigmentation, and scarring on other body parts
Duration: 1 hour per treatment
Sessions required: 4 treatments that are spaced 3-4 weeks apart
Frequency: Single maintenance treatments can be done 2-3 times per year
Not suggested for: People with ongoing skin infections, deep cystic acne, recent sunburn, pts recently on Accutane, patients with burns or blisters.
Clinically Proven Results for Skin Smoothing Effects
Exceed Microneedling is a trending facial treatment that's minimally invasive and clinically proven to gradually improve a range of skin conditions, from wrinkles to acne scars. Over 90 studies have ensured the quality, safety and performance of Exceed microneedling devices.
Safe for All Skin Types
Microneedling at The Med Spa At Scottsdale is safe for all skin types and can be used year-round. The treatment uses fine short sterile needles to create tiny punctures in the skin. This prompts a natural collagen-stimulating healing process that corrects flaws and improves skin quality.
The Highest Standards of Skin Care
Percutaneous Collagen Induction (PCI) or Microneedling with Exceed causes minimal pin-point bleeding and discomfort. The latest treatment rejuvenates skin and naturally reduces the appearance of facial acne scars, hyperpigmentation and wrinkles.
Unleash Your Skin's Potential with Exceed Microneedling - A Non-Invasive Treatment for Acne, Scars and Aging
In addition to addressing specific skin concerns microneedling also helps reduce roughness and dryness leaving you with youthful-looking skin.
If you've been struggling with facial acne scars or sagging skin, microneedling may be the solution you've been looking for.
Traditional methods of skin rejuvenation don't penetrate the skin as deeply as microneedling thus they may not provide the same level of results.
With microneedling, you can expect to see a noticeable improvement in the appearance of large pores, hyperpigmentation, and dark spots on the face.
a picture is worth a thousand words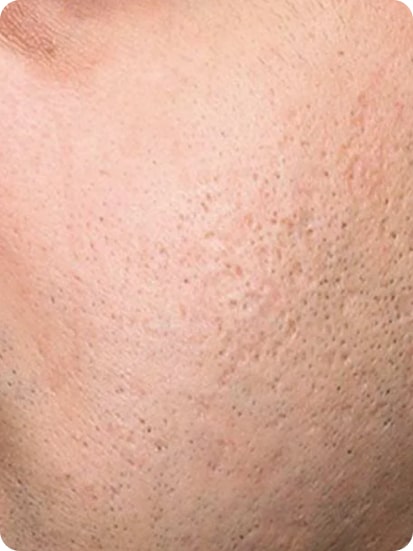 Schedule a Consultation
Exceed Microneedling - For Skin that Looks Healthy, Naturally
There are a variety of advantages this treatment has over other anti-aging and scar reduction methods:
Exceed microneedling is the first dual-indicated microneedling treatment that is FDA-cleared for its efficacy in reducing facial acne scars and wrinkles.
Stimulates the production of new collagen and skin tissue leading to improved skin texture. You will notice a reduction in the appearance of scars, acne and wrinkles.
Unlike more invasive treatments the epidermis remains intact and is not damaged. It comes with a low risk of post-inflammatory hyperpigmentation.
The treatment is well tolerated with minimal pain, discomfort and downtime. This advanced device delivers optimal results with excellent healing time.
Book Now
Achieve Excellent Results with Microneedling at The Med Spa At Scottsdale
Our professionals use fine, sterile needles to create channels in the skin. The natural healing process generates noticeable results for skin smoothing. The price for microneedling varies depending on the number of areas to be covered.
You'll love how your skin looks and feels after using our skin-reviving microneedling service in Scottsdale. You'll feel more confident in your treatment decision after every session.
Unveil the Beauty Beneath Your Skin with Microneedling. Enjoy better skin and enhanced confidence by booking your service now!
Call Now